By now most of my family and friends have received our Christmas card, so now I want to show you all!
I love looking at Christmas cards and I'll probably spend all day looking at all the blogs that linked up theirs on
Kristen's blog
!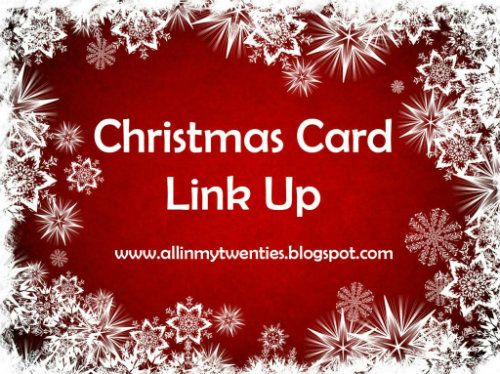 *********************************************************************
38 1/2 Week Bump Date:
How far along? 38 1/2 weeks!


Maternity clothes? 1,000% maternity


Sleep: Not sleeping. I'm napping. Yeah, lets call it that. Frequently napping! It is just so darn uncomfortable trying to sleep here lately, plus I've got so many thoughts going through my head. Our induction was cancelled this weekend...I'll tell you more about that at the end of the post in My Thoughts.


Best moment this week: Yesterday was my last day of work! Hello Maternity Leave!


Miss Anything? Nada.


Movement: So much! Love it! I'm trying to enjoy the last few days of it!!


Food cravings:
Sweet tea and McDonalds pancakes. Oh, and hot chocolate.
Anything making you queasy or sick:
nothing really. I've been too scared to try ice cream since the last incident!
Gender: Baby boy!!!!!!!!


Labor Signs: For the third week in a row, I am still at 1cm and not progressing. Getting a bit frustrated!


Belly Button in or out? In! Stretched but still in!!!


Wedding rings on or off? On


Mood: Ready.


Looking forward to: December 26th or sooner? I'll explain below.
What does
Alphamom
have to say about week 38?
Your Baby:
Is officially a little chunkin, at well over six pounds and 19 1/2 inches long.

Is also officially considered "full term." In other words, he or she is STRAIGHT UP FREELOADING from here on out.

Is practicing making fists and fetal breathing in anticipation of life outside the womb.
You:
Have probably had enough of this magical special time, thank you very much.

Backaches, joint aches, heartburn, indigestion, constipation, Braxton-Hicks contractions, painful kicks, bladder pressure, stretch marks, itchy skin, swollen ankles, fatigue, dry mouth, mood swings, did I miss anything else in this cavalcade of late-pregnancy hilarity?

Are alternating between crazy excitement about finally meeting your baby and crazy panic about oh my God, you're finally going to meet your baby and they're going to expect that you take it home and like, keep it alive and stuff.
My week 38 thoughts:
So last week at this time I thought that tomorrow, the 21st, I would be meeting my baby boy. Unfortunately, my hospital and my insurance have something different to say about that. I don't really want to get into specifics, but my induction was re-scheduled for Saturday night (22nd) and into Sunday (23rd). I decided against having the induction on this date because all of my family has Christmas on Sunday and I really don't want to make them change their plans just on account of me (unless I go into natural labor...then they don't have a choice!). So, I've decided to reschedule the induction on the 26th (which is only four days away from my due date) and the doctor is sure that the baby won't be too big for me to deliver vaginally by that date. I am HOPING and PRAYING that baby Apple makes his appearance before then and on his own!!!!

So, right now I am praying very hard for my body to shift into delivery mode on it's own...so please send me all of your positive thoughts!!! I am really sad because I thought I would have him home for Christmas, but I know that whatever is meant to be will be and if I am meant to have him home on Christmas, then that will happen.

I'm trying to stay optimistic and focused and I just don't want to worry or sweat about the small stuff anymore.

So, anywho...I may have a 39 1/2 week update for y'all next week or I may not! We shall see......